Hey All, Thank you very much for pledging into building this publishing company! We've hit 11% funded with donations in the evening, and I just wanted to say thanks to everyone.  We still have a bit to go, please share this with folks that may be interested.
We are lining up some radio interviews coming up, which I hope will push things up.  I've also purchased (out of my own pocket) with some awesome folks in the media.  Tune into Maddox's Aug 10th show Here to hear a little plug!
I've been reading Maddox's stuff forever, and his readers have sense of humor that meshes well with these books.
Also, we wanted to share a shot of How to Rob a Bank: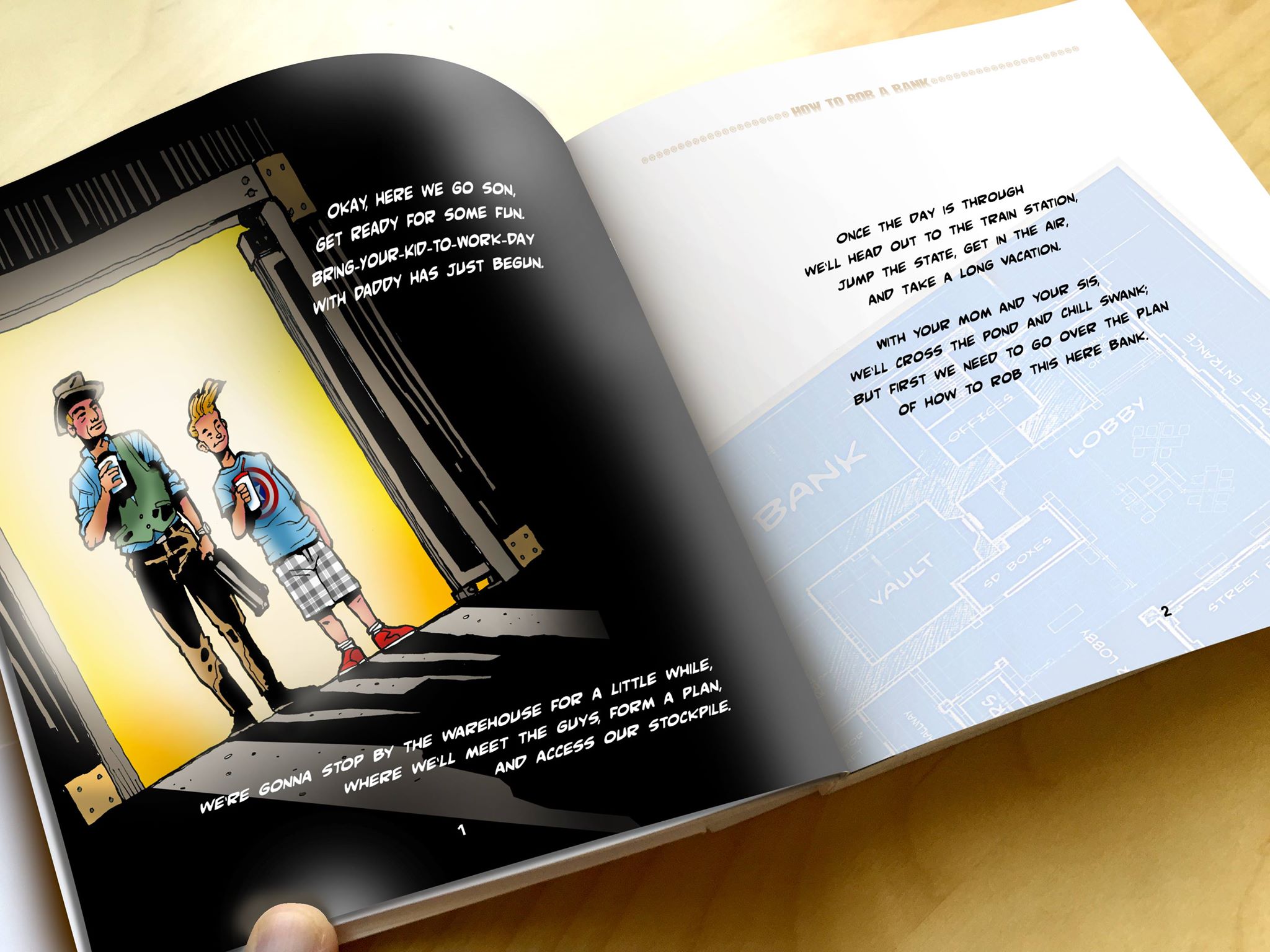 We will be teasing additional pages as the days go on as well as dropping content multiple times a week.
Thanks for the support, please share the crap out of this, and lets all make great books together!